Items for the Garden
In our greenhouse, and outdoors during the growing season, we offer a wide range of plant material including annuals, perennials, houseplants, and topiary.
The shop also includes a myriad of items for the gardener including pots, planters, and tools.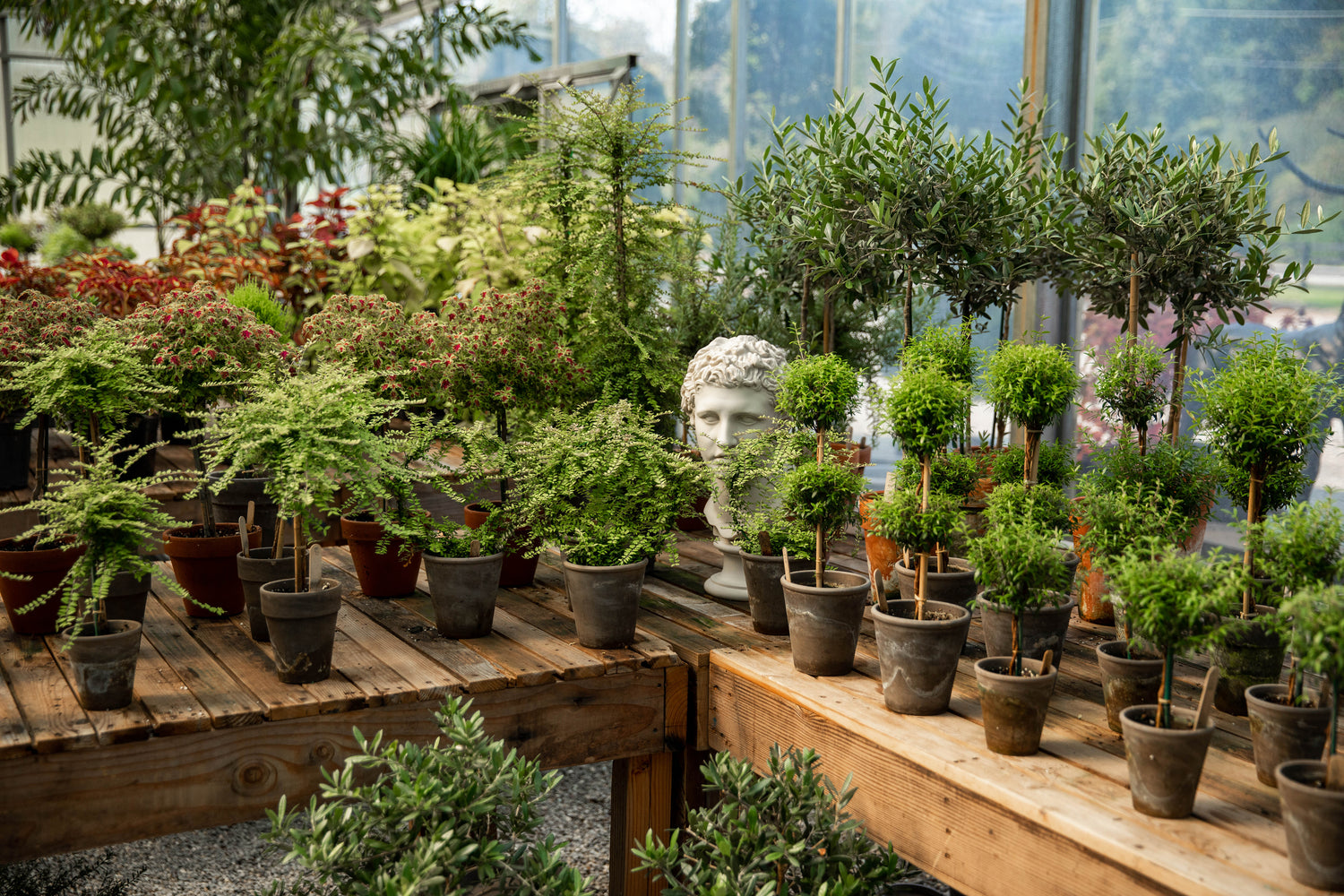 Plant Material
Catering to the avid gardener by offering a rich selection of plant material was the impetus for opening Orangerie. Our selection of outdoor plants (annuals, perennials, and tropicals) changes with the season, but the greenhouse is filled with indoor plants and topiary year-round.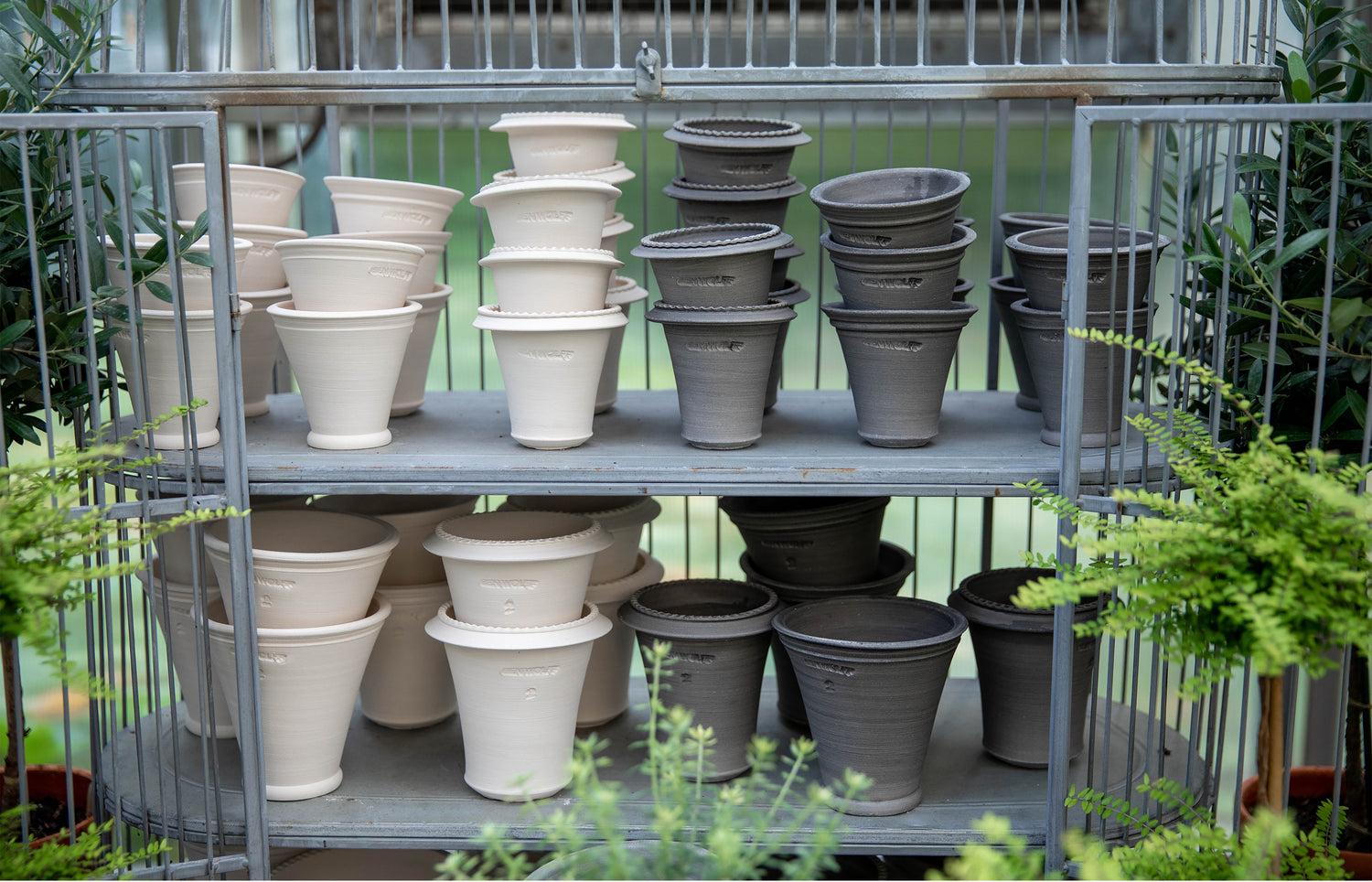 Pots + Planters
A large assortment of unique pots in various materials in addition to large planters for outdoor settings.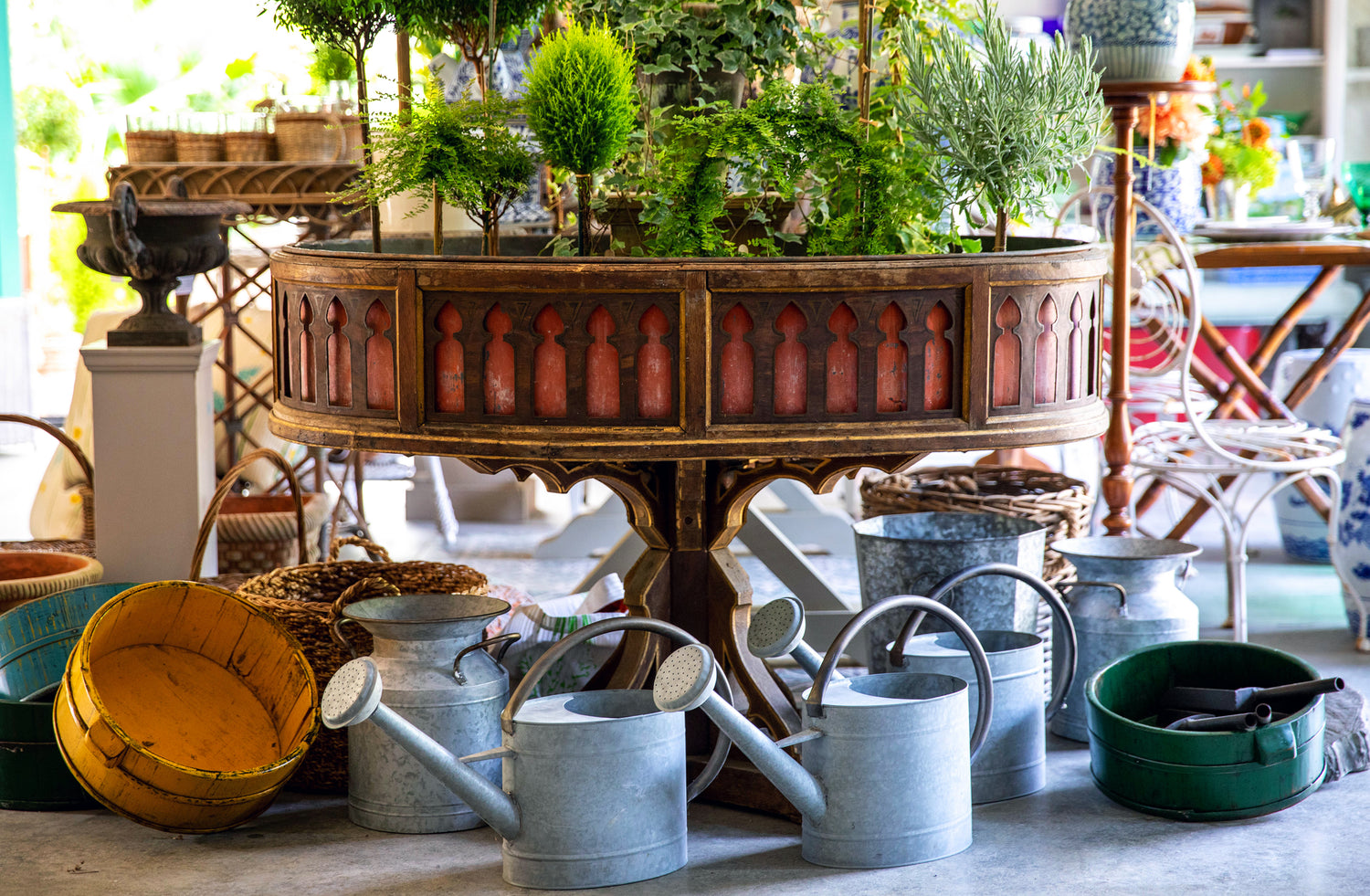 Objects + Furnishings
A wonderful array of things for the enthusistic gardener, including high quality gardening tools, watering cans, vintage furniture, and unique finds.